Summer officially started on June 21, which means these warm days are only going to get warmer. To cool down, the obvious way to start is by minimizing layers in our clothes. Unfortunately, this usually means running to the store to buy lightweight clothing, and if you're anything like me, your budget cannot support the weather.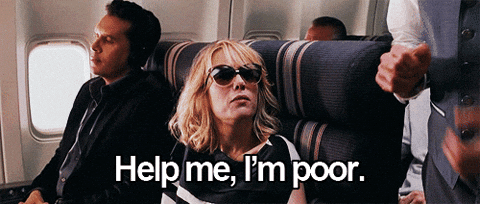 Luckily, there is a way to keep cool, and it starts with our feet! Look to these awesome DIY sandals for a cost-effective way to sweat less this summer:
1) Cut Out + Keep's Recycle Old Flip Flops
This project is for anyone with an old pair of flip-flops. Instead of throwing them out, grab a ruler, felt, and some adhesive fabric to produce new flip-flops in an instant.
2) The Mother Huddle's Key West Flip Flops
While the Key West flip-flop requires a lot of precision cutting, it isn't impossible. Using an Exacto knife can help immensely, and in the end, you'll have some trendy slippers for summer.
3) The GAP and Threadless' TIY Sandal
Anyone with an old t-shirt can up-cycle it and create this simple sandal. Grab a shirt in the color of your choice and start snipping away; the end result will look and feel effortless!
4) The Debrief's Lace Up Sandal
If you happen to follow any fashion account on social media, you've probably noticed this strappy (and expensive) trend. To make your own, you'll need a hole-punch and a lot of string.
5) DIY Footwear's Huarache Running Sandal
A great video tutorial is provided by DIY in order to make this comfortable sandal possible. According to the website, the sandals "have existed for thousands of years," made popular by the Tarahumara Indians, a running tribe in Mexico. Perhaps giving these a go at the gym is a good idea?
6) Luna Sandal's DIY Collection
While the whole point of DIY is cost-effectiveness, we can cheat a little if the end result is long lasting. Luna Sandals promises durability, which explains the $41-$61 price range. Fortunately, each kit comes with a wide array of ways to wear the sandals, and you can run in them too! Keeping the sandals for next summer isn't a terrible idea either.
Now go out and get crafty! Your feet and wallet will thank you.
Image via The Debrief
Read More On Bust.com:
Bring Out Your Own Genius With Frida Kahlo's DIY Paint Recipe