Ladies in the Baroque period were not messing around when it came to wigs. The higher the hair, the closer to God. And sometimes, they added in a toy boat for good measure. Russian paper artist Asya Kozina crafted beautiful paper reproductions of these elaborate wigs. In this photo series by photographer Anastasia Andreeva, models sport her wigs as well as 18th century-inspired costumes.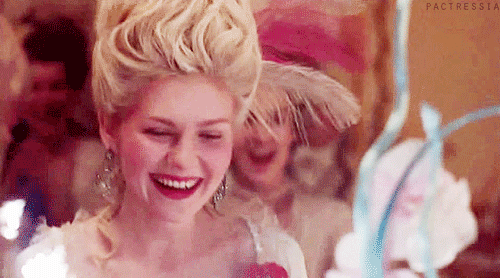 Gaze at these stunning photos and channel your inner Marie Antoinette. Check out paper wizard Asya Kozina's other work here and here.
Images Via Behance/Asya Kozina, Giphy
More from BUST
Five Types of Vintage Jewelry We Need to Bring Back
Deep Cuts: The 15 Best Costume Dramas You Haven't Seen
Brazilian Artist Photographs Subjects As Frida Kahlo And The Results Are Mesmerizing
Madeline Raynor is a New York City-based writer. She is a Blog Editor at BUST. She has written for Splitsider, The Billfold, Death and Taxes, Mashable, Indiewire, and Time Out New York. She loves all things Tina Fey. Word to the wise: her first name is pronounced with a long "i," like the red-haired girl from France. Follow her on Twitter @madelineraynor_.