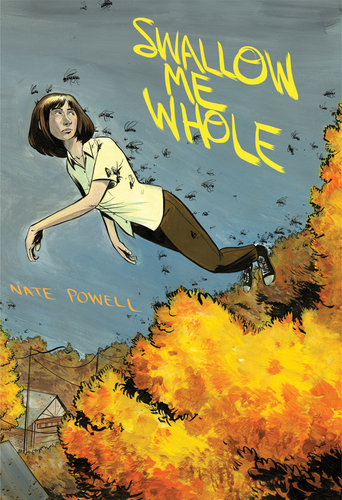 What better way to depict the terrifying downward spiral of mental illness than in a graphic novel?
Nate Powell 's story of a brother and sister dealing with schizophrenia is both heartrending and beautiful. Ruth and Perry are both haunted by visions and compulsions, but as they grow older one gets worse and one gets better.
Powell's art captures the loss of control and the visions of the characters in surrealist black-and-white, rendering even a frog and the grandmother sinister and threatening.
You need not have experienced mental illness to understand the loneliness of adolescence, but this story is made more compelling by the exaggerated fears and feelings of schizophrenia. You will feel Ruth's pain as you follow her down and hurt along with Perry as he can't save her.