Vampires don't die easily.
Especially vamps that grossed $3.3 billion worldwide.
The Twilight saga continues now that Lionsgate is sponsoring "The Storytellers -- New Voices of the Twilight Saga," a Facebook-based competition to find and fund five Twi-verse short films written and directed by women.
Fans are currently voting to decide which characters the films will ultimately develop. The stories must be canonical and from the time before Edward met Bella (if you can even imagine), but other than those caveats, the style, setting and action are all up in the air.
Female writers can submit screenplays and five female directors will be chosen to helm the most promising productions. All of the projects will be under the mentorship of a panel of women who are currently slaying the film industry. Those who've signed on to give their advice include author Stephenie Meyer, actresses Kristen Stewart, Kate Winslet, Octavia Spencer and Julie Bowen, directors Jennifer Lee (Frozen) and Catherine Hardwicke (Twilight), and Women In Film President, Cathy Schulman.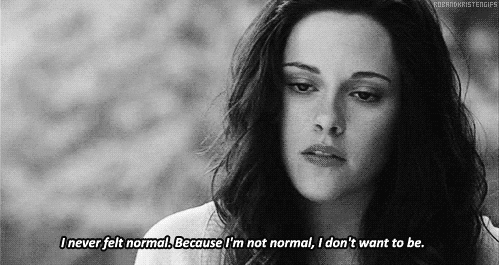 This is an exciting development, not only as an opportunity for young writers and directors to showcase their voices and art, but because the slut-shaming, heteronormative world of Twilight could definitely use a feminist reboot. It's always a good time for Hollywood to get bitten by fierce young feminists, so enter here and let your fan mania fly free! Hey it worked out for E.L. James...
Images and video via Twilight, Lionsgate, giphy