There has been a diabolical number of poorly-thought-out '90s-nostalgia-induced reboots recently. Who will save up from these terrible reiterations and give us a satisfying dose of childhood?!
Is it three colorful tiny planes?
A triad of neon butterflies?
No! It's the Powerpuff Girls!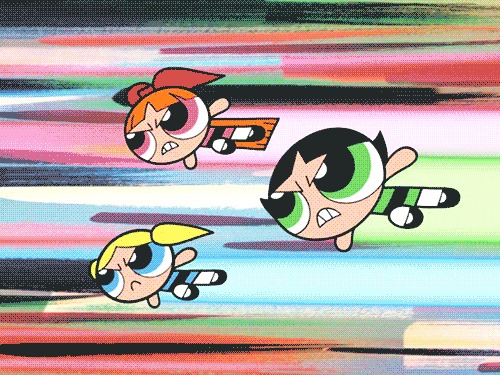 That's right, citizens: The Powerpuff Girls have returned to Townsville. Cartoon Network has revived the beloved cartoon 11 years after its final episode.
For those of you who loved the patriarchy-smashing trio of crime-fighting kindergarteners, I ask you to approach watching the new series with an open mind. The changes can be jarring—for example, the girls' new voices and pre-teenhood complete with iPhones and slicker animation—but the off-kilter, joke-heavy, girl-power explosion of color and hearts we knew in the '90s is intact. The new Powerpuff Girls is in the very capable hands of Nick Jennings (Adventure Time, Spongebob) and Bob Boyle (The Fairly Odd Parents), who both have an obvious love for the show and some serious cred in the cartoon world. The new voice cast includes Amanda Leighton (Blossom), Natalie Palamides (Buttercup) and Kristen Li (Bubbles), with Tom Kenny returning as the Mayor and Announcer. 
The show has been modernized to captivate young audiences today, while doing the impossible and maintaining a familiarity that will satisfy any returning fan. Perhaps the PPG creators have a dash of animation Chemical X in them?Despite a change in voice actors (that you won't even notice five minutes in) and slight changes to their 'dos, the girls remain true to their original selves and full of sugar, spice and everything nice. Bubbles is still fun-loving and imaginative, Blossom is still the head bitch in charge, and Buttercup is still tough as nails—and together they are the monster-butt-kicking team we all fell in love with a decade ago.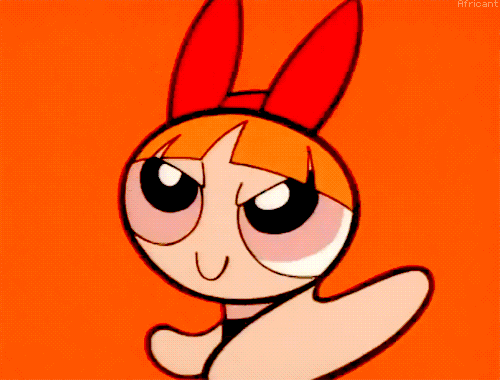 In the PPG re-up, the sisters' bond is forefronted in a way that was never fully developed in the original. The girls are a bit older now and face more than just monsters—there are new cliques, boy bands, and all the woes that come from growing up. The episodes are still packed with super-punches and sassy punchlines, however, there is a definite shift towards more character-driven plots.
"In this iteration of The Powerpuff Girls, we're making them more real, as far as characters go, so that you can relate to them," said Jennings in an interview with Turner. "Even though they have super powers and they punch monsters, we recognize you have to connect with them. If you connect with them and like them, you're going to come back again and again to see what they're doing."
The Powerpuff Girls are back at a time that couldn't be more ideal. Having totally badass heroines isn't as novel as it was 11 years ago, but showing kids that a triad of dress-rocking, fast-talking elementary school girls can fight crime and save the day is what makes The Powerpuff Girls such an important show to share with the younger generations.
You will be hooked from the second the punk theme song by Tacocat starts until Tom Kenny's unmistakable timbre is heard at the end, "Once again the day is saved by the Powerpuff Girls."
The Powerpuff Girls premieres tonight on Cartoon Network at 6 p.m.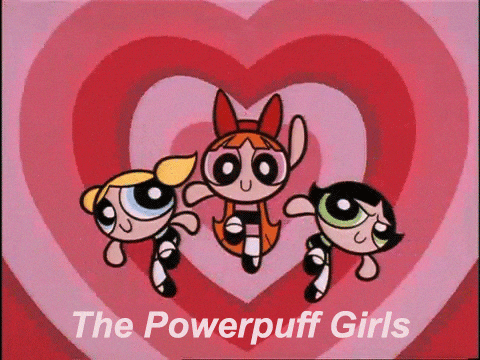 More from BUST
The Powerpuff Girls Are Back And Rocking Out To Tacocat
5 Totally Feminist Moments From '90s Cartoons
The 'Wonder Woman' Sneak Peek Makes All Our Feminist Dreams Come True