Say hello to the new way you will entertain yourself at work! Tampon Run is an awesome, arcade-style game fighting period stigma and the normalization of violence. Plus, you get to throw tampons at mean boys!
The game was made by two awesome young feminists, Andrea Gonzales and Sophie Houser. The Girls Who Code  graduates originally developed this game for the web but have since created an app.
The game's introduction poses an important question: why is gun violence and gory, bloody death considered commonplace in media, but tampons and menstrual bleeding are considered gross or taboo? Players help our heroine, Luna, stick it to period shamers by throwing tampons at them. She is attacked by a barade of mean pixelated menstruation meanies that will steal her tampons if they get too close.
The ladies behind this game don't just want to end the menstrual stigmatization, they want to get more women and girls into coding. They gave a TEDx talk where they spoke about not only the ridiculous nature of period shaming but also how powerful and important they felt while creating this game. The two teenagers want to see a time where girls are given the chance to learn how to code and create the tech that will lead us into a future chock full of equality and period pride!
The game won the 2015 Webby People's Voice Award and is available as an app. Not only is this game empowering and combative to period shamers—it's also crazy fun.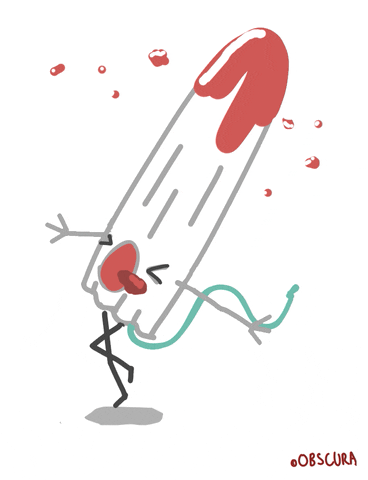 Images via TamponRun.com
More from BUST
1940'S Pamphlet On Periods Shares The Secret To An Easy Flow: Keep Smiling
5 Darkly Funny Books About Pain-In-The-Ass Women
How One Woman Overcame Slut-Shaming And Started A Movement: BUST Interview