If You've Ever Struggled with Body Image, This Kickstarter is for You
As a kid, Lily Mandelbaum struggled with her weight—and with self-acceptance. But along with her mother, stylist Elisa Goodkind, she's saying to anyone ready to listen: Enough is enough.
In case you haven't heard (and if you haven't, the time has come), this mother-daughter team behind body image acceptance site StyleLikeU recently launched a Kickstarter campaign to turn their viral video project, I Am What's Underneath, into a feature-length documentary. The pair has already surpassed their initial fundraising goal, but the more funding they receive, the greater an impact the film will have—and trust us, this is definitely the kind of thing we need more of in the universe these days.
BUST recently chatted with Lily about the StyleLikeU experience, today's worst body image issues, and one thing she wants people everywhere to know about what it means to truly accept yourself.
First off, we love your series. What made you decide it was time to kick things up a notch?
Since the beginning, all of StyleLikeU's content has been about exploring the connection between a person's style and their story. One day, we asked a diverse group of people with authentic, inspiring style, to let us interview them as they take they take their clothing off—and hence the beginning of The What's Underneath Project [a video series where women strip down and bare all, literally and emotionally].
How are you finding the subjects for 'What's Underneath'? For [the Kickstarter] specifically, we are looking for people who have an important story to tell—people who have possibly struggled with their self-image or faced prejudice in their lives—but are working on or have overcome their insecurities, and are empowered in their skin at this point.
How has this shifted the goals of StyleLikeU?
At first, it was about proving that style is not about trends, money, status, etc., but about the spirit of the individual underneath the clothes. We started with many people being featured in one video, and didn't get too detailed into each of their personal stories. 'What's Underneath' was becoming a forum for catharsis for our subjects, and people wanted to open up on a deeper level. So we began to create single person episodes, and dive much further into each person's stories.
What is one interview that sticks with you?
One with Melanie Gaydos, who has struggled since birth with ectodermal dysplasia, an extreme, visually- altering skin disorder. She told us that despite all of the suffering she's endured and outcasting she has faced her whole life for how she looks, she would never trade her experiences because they made her the unique, strong person that she is. To us, this is the most empowering concept.
What do you think the number one body image and acceptance issues that women face today?
Women feel irrelevant and ugly over 40, and most women hate their bodies, no matter how tall, short, fat, skinny they are.
Tell us about a moment that proved to you that you were making a dent in body acceptance issues?
We received a letter from a fan, telling us that she didn't commit suicide because of StyleLikeU—that she felt she had faith in the world and felt less alone because of our videos. Letters like that are indescribably rewardin
What is one thing you want to say to women everywhere?
Not to compare themselves to the models they see represented in magazines; to recognize that beauty is vast and comes in many forms; to embrace what they might consider their "imperfections." If they own it, that is what will make them the most beautiful—and unlike anyone else.
This interview has been lightly edited for length and clarity.
The StyleLikeU Kickstarter project only has a few days left. To learn more about this powerful project, check out their campaign video (below) and their Kickstarter project page. We'd love to hear what you think of the StyleLikeU message—share your opinion in the comments below!
Image courtesy of StyleLikeU.
I Saw The Sign: Polaroids From our Latest Fashion Shoot
Here's a few magical Polaroid outtakes from our astrology-inspired editorial, "I Saw the Sign," in this month's issue of BUST starring (pun intended) Tara Violet Niami and Kate Lyn Sheil.
Photos were taken by Amber Mahoney using some instant film wizardry thanks to IMPOSSIBLE.
Looking to shoot some polaroids of your own? Read Amber Mahoney's easy-peasey instant film tutorial here.
To see the editorial these pictures were excerpted from, be sure to check out our current issue of BUST on newsstands now, or buy direct here!
Whitney Cummings & Kate Moennig Star in ICONS Campaign For Wildfang
ICONS is the name of the new seminal collection by Portland-based clothing company Wildfang, and the title could not be more perfect. Featuring six different independent and inspiring women, the aim of the campaign is to showcase what it means to bold and passionate in your own skin.
Included in the campaign are women from vastly different professions, all of whom were hand-picked by Wildfang for their various achievements. Included in the list is actress Kate Moennig, comedians Whitney Cummings and Stephanie Simbari, skateboarders Jen O'Brien and Vanessa Torres and political powerhouse Deedee Corradini who was the first female mayor of Salt Lake City, Utah.
"To capture the Wildfang essence we wanted to shoot a series of strong, original females and the women who have inspired them; tell their stories and allow them to connect with and inspire our community," said Emma McIlroy, the CEO of Wildfang in a press release.
The campaign, shot by photographer Lindsey Byrnes, will profile each of the six women to showcase the impact they have had on the world, and discuss who their inspirations are, both in the past and presently.
All of this was done while the ladies were wearing Wildfang and looking hella cool.
Images via Wildfang
Jenny Slate, Joan Jett and Others Collaborate for Sundance Artist Editions
The Sundance Institute has collaborated with Todd Oldham on a line of limited-edition merchandise available for pre-order. The products range from t-shirts to dinner plates to stickers and buttons and patches, all designed by well-known, Sundance-friendly artists.
Seriously, there is so much good stuff here that narrowing it down to only six products was difficult. Who knew that, on top of being a hilarious and amazingly talented actress, Jenny Slate is also a gifted painter?! And Joan Jett's rock-and-roll take on the tuxedo shirt is something I think we can all get behind. These items are only available for pre-order and will be shipped in January, so they won't get here in time for the holidays. That means you can go ahead and order everything for yourself without even the tiniest bit of guilt.
Here are some of the best, most awesomely lady-centric products from the series:
Joan Jett Concert Tee - $38 (Unisex)

Jenny Slate Porcelain Snack Set - $79

Vintage Susan Sarandon Pie Plates (set of four) - $79

Vintage Anna Sui Recycled Banner Bag - $250

Vintage Amy Sedaris Buttons - $20

Vintage Parker Posey Patches - $20

All proceeds benefit the Sundance Institute, host of the annual Sundance Film Festival.
Images courtesy of store.sundance.org
Beyonce in 7/11: How to Wear Kale
Put on this sweatshirt.
$48 from Sub_Urban Riot
Put on a pair of jeans.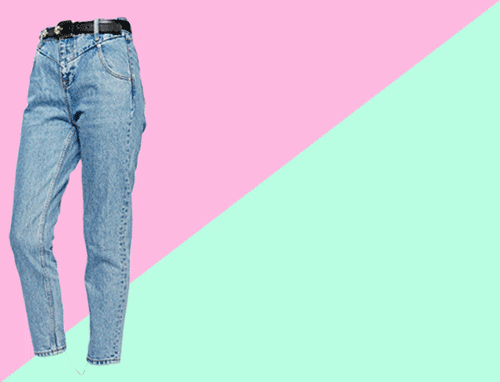 Take off your jeans.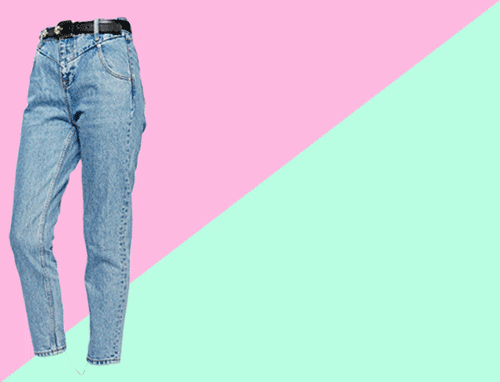 Take a nap.
Wake up from your nap.
Don your kneepads.
$19.99 from Footlocker
Move your legs side to side.
Images and video via Beyonce, Sub_Urban Riot, SNL, Instagram, eonline, Footlocker
Search
On Newsstands Now: Dec/Jan 2015
Trending on BUST