Beyonce in 7/11: How to Wear Kale
Put on this sweatshirt.
$48 from Sub_Urban Riot
Put on a pair of jeans.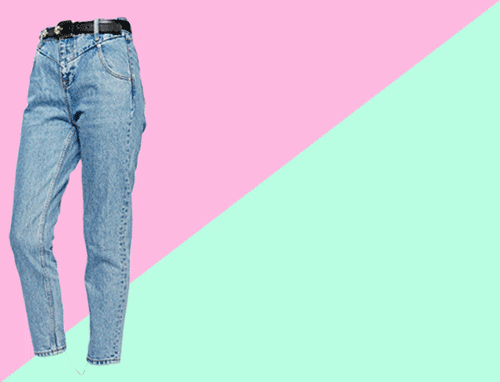 Take off your jeans.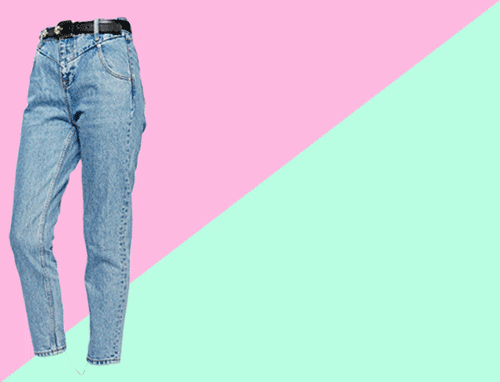 Take a nap.
Wake up from your nap.
Don your kneepads.
$19.99 from Footlocker
Move your legs side to side.
Images and video via Beyonce, Sub_Urban Riot, SNL, Instagram, eonline, Footlocker
These are the Most Comfortable Shoes Your Feet Will Ever Meet
When it comes to fashion, my top priority is comfort. Sure, I'll occasionally whip out those vintage stacked heel boots for a night out, but for day to day, I'm strictly a flats type of gal. That's not to say I don't care about footwear- oh I do. Sanuk's Secret Santa from California may have figured this out about my fashion sensibilities and sent me a sweet pair of their Spring 2015 Katlash, the most stylish little canvas flat I've ever tried. They have a slight point to the toe, which takes it out of the sneaker category, and man are they COMFORTABLE! They look great in the city or at the beach with either skinny jeans or sun dresses. I know we're in November, and we're getting prepared for the arctic blast, but I'm happy to have my footwear game set tight for when the weather warms up (and I can wear these babies inside until then). The Katlash takes the combination of style and comfort to a whole new zone! #neveruncomfortable
The Sanuk Katlash comes in red, black and gray and is available now for $75 here.
Nubian Skin Lingerie Solves the "Nude" Underwear Problem
Lingerie shopping is tricky even in the best circumstances. Choosing between fits, style types, fabrics and colors can be exhausting on its own. But for those of us who don't fall into the relatively narrow range of Caucasian skin tones that most "flesh" or "nude"-toned lingerie is manufactured for, things can be even more complicated.
Seeing a huge need for skin-toned lingerie that could benefit all women of color, Ade Hassan founded Nubian Skin. The new lingerie line includes T-shirt bras, briefs, push-up bras, lace shorts and even tights. All the pieces are reasonably priced at $60 and under and come in four shades: Cinnamon, Café Au Lait, Berry and Caramel.
Having a nude bra and skin tone hosiery are basic essentials for most wardrobes, and Hassan believes that making these items available to all women is about more than underwear, telling Fast Company, "Women are more comfortable with who they are today, and we realize that it's okay to treat and take care of ourselves. I think a lot of people simply like the fact that they are being told they matter, because they do."
Headquartered in London, the company delivers worldwide! We hope the brand will be in brick-and-mortar shops in the US soon, too. 
Images courtesy of Nubian Skin.
Catching Up With Clarissa Darling & 6 Tips For Dressing Like The 90's Supergirl
Nah, nah, nah, nah, nah…
Let's go back to a simpler time, shall we? A time when we had all the answers. Why? Because Clarissa gave them to us. Clarissa explained things. Clarissa explained it ALL.
I loved "Clarissa Explains It All." I loved her enormous headbands. I loved the hubcaps on her wall. I even loved Sam's ladder that would always hit her window announcing that her best friend wanted to chat. Mostly, I loved that Clarissa Darling (played by Melissa Joan Hart from 1991-94) was an individual, something that the creator, Mitchell Kriegman, is still proud of to this day.
"She was an original voice, she was ahead of the curve, and encouraged everyone to be ahead of the curve. It was the show of a generation," said Kriegman in an
interview with Flavorwire
earlier this month.
Clarissa has entered the cultural conversation once more as a result of Kriegman's new book that picks up with our heroine about a decade after the television series left her. The novel, Things I Can't Explain, focuses on the triumphs and tragedies that Clarissa is experiencing in the weird, wonderful Hell that is your mid-20s (i.e.- What am I supposed to be doing with my life? How can I afford to pay rent and student loans at the same time? Can I bring my Tinder hookup as a date to my college roommate's wedding?). Details of the novel have yet to emerge, but I'm personally hoping for three things:
1. That Clarissa still calls her brother Ferguson "Ferg-Face." Because it's timeless.
2. That Clarissa still thinks it's an amazing idea to mix prints with florals and bright colors. Because it is.
3. That Sam got a car. Because using a ladder as a form of transportation is cute when you're 12, but pretty creepy when you're inching towards 30.
When discussing the upcoming novel, Kriegman also weighed in on the gender politics present in the show at the time, particularly in relation to the friendship between Clarissa and Sam. Kriegman explained that,
"From the perspective of gender, that was a really important relationship because it meant that guys watching the show could say, 'Oh, I can sympathize with her. I want to be friends with that girl. It's OK for me to be friends with her without having to jump her bones or feeling like I'm being a sissy.' Which, to this day, is a really hard thing to get across in television."
From 90's computer games to long monologues to some crazy fashion, Clarissa Darling was someone who liked what she liked. In fact, her fashion sense still receives attention for its uniqueness. Anyone up for a stroll down memory lane? Here's my quick guide to dressing like 90's Clarissa:
1. SHORTS. Do you own shorts? Good. Do you own a second pair of shorts? Even better! Now, put on as many as you can. Don't ask questions, just do it.
2. HEADBANDS. I find the bigger the better because as you can see they are meant to cover at least ¾ of your forehead. This is ideal for a few different reasons. 1. It can cover your adult acne (but for real, when will it end?) and 2. It's getting pretty cold out, so these suckers can also serve as ear warmers. Ugh. Clarissa really did have the answers to everything.
3. BOOTS. Clarissa rocked Dr. Martens long before Miley Cyrus ever did. Tip: The boots look will work best if you have neon socks that can hang out from the top. Do you have a scrunchie that matches (or totally clashes) with those socks? Bonus Points!
4. VESTS. I don't want to start a fight, but if you came out of the 90's without at least one vest in your closet, I'm calling you out as a fraud who probably doesn't even know the name of Clarissa's pet alligator (Elvis). Vests were a necessity. Mine was denim and came from a Hard Rock Cafe in Orlando, Florida. Note: I have never in my life been to a Hard Rock Cafe in Orlando — so Mom, if you're reading this, call me.
5. JUST KEEP ADDING ACCESSORIES. Too much is never enough! Do you have old glasses you can throw on? What about an oversized watch? Earrings the size of a small child (or in the case below- the actual world) that you can hang from your ears? When it comes to dressing like Ms. Darling, subtlety isn't a strongpoint. Trust me.
6. BE BRAVE. Don't be afraid to wear colors/ mix prints/ dress yourself with your eyes closed in a dark closet. I find that I have this new tendency to wear dark colors too much, and while this covers up the food I will inevitably spill on myself, it's not always the most exciting. Take risks with your fashion- it's more fun that way. Just think #WWCD?
Be on the look out for Clarissa-eqsue clothing and definitely be on alert for Things I Can't Explain, by show-creator Mitchell Kriegman, set to come out later this year!
Images via Popsugar, Sankles, Flavorwire, Sadity in the City, Voguegasm, Pour Down Like Silver, Growing Up Genx
Nail Art & Fashion Mix In This Awesome Collaboration
Bold prints and food fashion- what's not to love? Watch as two amazing, female artists collaborate with design and nail art in the short video, On The Nail with Fleury Rose. Rose, who has done nails for BUST Magazine several times in the past, got together with Courtney Gamble, head designer of MessQueen New York and frequent Bust Craftacular vendor, and the result looks delicious.
Watch the video here!
Before a sample sale and preview for her Spring/Summer '15 collection, Gamble stopped by Tomahawk Salon in Brooklyn to get her nail art on. Rose used a few pieces from Gamble's collection as inspiration when it came to designing Gamble's nails. Seriously, Gamble's nails look so good that my chipped nails are quietly weeping as I type this.
Check out some pictures of Rose's nail art and Gamble's clothing designs:
Here's to creative people collaborating and making something insanely cool!
Definitely worth nothing: MessQueen will be present at our BUST Holiday Craftacular in Brooklyn on December 6th and 7th! All details for the event, as well as our other Craftaculars, can be found here. See you there!
Images via On The Nail with Fleury Rose, FleuryRoseNails.com, Messqueen.
Search
On Newsstands Now: Dec/Jan 2015
Trending on BUST