Whenever we tire of the latest hair-on-head trends, it seems the popular thing to do is shift focus to the hair on our face (see: beards, mutton chops, mustach-ioed women, etc). Since trends tend to recycle every few years, it seems we're back at the facial hair stages – this time, the cool thing to do is your eyebrows. If you consider yourself a trendy human, this list is for you (and if you're not, that's okay, you may or may not want to give these crazy ideas a run for their money): 
While this isn't anything new or too bizarre, the trend is back. Even celebrities, like Bow Wow are huge fans. Want to up-the-ante? Try shaving three slits in each eyebrow. 
2) Rainbrows
Are you a lover of color? Try tinting those eye framers in your favorite color or a trending color of the season. Can't decide on just one? Use them all! 
The original queen of eyebrow colors, Jeffree Star. 
Benefit Cosmetics made it cool to add Swarovski crystals to your brows in 2014, and you can bring it back. You can either spend the $25 it costs for the kit, or purchase cheaper jewels at your local craft store. Or, you can just not and save yourself money.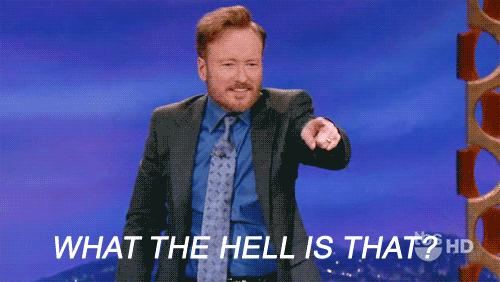 4) Brow piercing
Brow piercings gained popularity in the '70s when punk subculture was thriving. Today, you can imagine you were once part of the movement by joining the many out there with an eyebrow piercing. 
Image via Pop Sugar. 
5) Bleached brows
Wanting to try blonde, but scared of the outcome? Start with your eyebrows! Kim Kardashian, Katy Perry, and Kelly Osbourne are amongst the bold out there who have tried this interesting look. Remember, too much bleach can result in looking as though you have no eyebrows.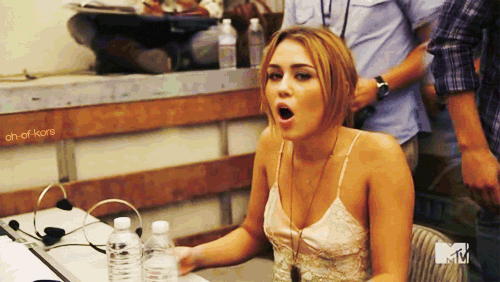 Image via Instagram.
6) Brows through the years
It's no joke that eyebrows have evolved since the beginning of time. If you're looking to try a trend from several decades ago, refer to this list. Styles range from the caterpillar to high arches to bushy to tweezer-happy thin. 
Image via Biography. 
7) Brow Resurrection
This procedure by Browhaus sounds as ballsy as it is. The process lasts up to two years, so if you don't like it, you're stuck. Plus, it'll cost you anywhere from $725-$925…
Watch the process below: 
If you're in the mood to try something new, give your eyebrows one of these awesome, statement makeovers — who knows, you may end up loving it. 
Gifs via Giphy.