Just in case you ever need a travel guide while wandering the deserts of Tanzania, trekking through waist-high weeds of Indonesia or hopping country to country on the Eurorail: look no further. From beer in Munich to pot in Saigon, Ayun Halliday, is no foreigner to the secrets of adventurous traveling. In No Touch Monkey! And Other Travel Lessons Learned Too Late, she shares her wisdoms through hilariously candid personal tales of her mishaps on the road and the lessons she learned along the way. Originally published in 2003, the book is back in 2015 with a fresh new cover and an updated foreword from the author. Though the book of personal essays is packed with lessons to be learned (and cool illustrations of primates), five stick out as essential for any world traveler who likes to spice up their trip with a little risk. Let's take a look:
1. Bathing as little as possible will win you free food and drinks.
Like Ayun and her (then) boyfriend Nate at Oktoberfest in Munich, if you are thirsty and low on funds, being dirty and grimy enough could cause some of your new foreign friends to mistake you for starving Hungarians. The discovery of the error may also help you get free booze all evening from some Irish folk.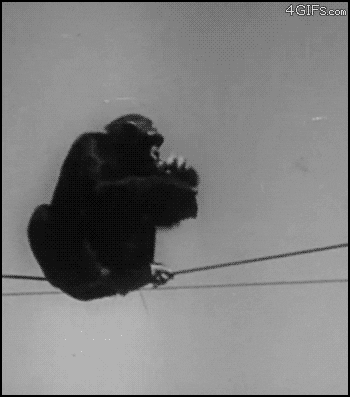 "'We thought you were starving Hungarians,' Jim howled. 'Because of the looks of you, see. No offense, but I'd never heard of an American as dirty as the two of you.'"—Ayun Halliday, No Touch Monkey!
2. Be wary of the weed you buy from kids in Saigon.
When traveling abroad and looking for a little pick-me-up, don't buy marijuana from the first little salesman you find—his goods could be laced with something you're not so used to. Ayun and her traveling buddy, Greg, are surprised when their weed ends up taking them on a trip where words like "Steerumphed," exist and the whole world seems like it is actually a reenactment of the first scene in the film Apocoaypse Now.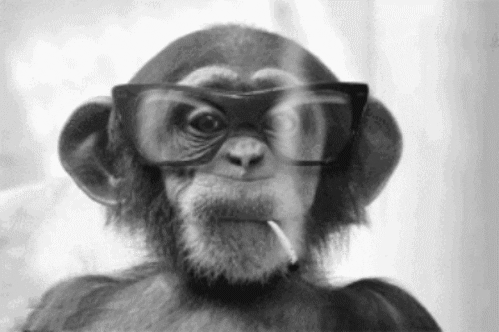 "We had trouble getting the key in the door because the lock was melting."—Ayun Halliday, No Touch Monkey!
3. When you dislocate your knee in Indonesia, seek an Islamic bone healer—not a western doctor.
Venturing to see the flying foxes in Bukittinggi, Ayun takes a tumble causing her knee to pop out of its socket. With her injury swelled to the size of a cantaloupe and no help in sight except for a local attempting to massage her with a mysterious healing cream called "jamu," what you can learn from Ayun's agony is that seeking out local healers is probably the quickest road to recovery. After a few pops of her leg by an Islamic healing man, Ayun's leg was snapped back into order.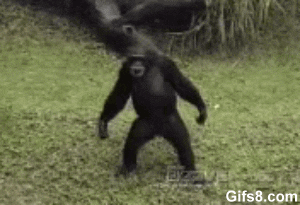 "The dislocated knee snapped back into alignment with the resounding crack of a gunshot. The audience at the window burst into spontaneous applause while I gasped…"—Ayun Halliday, No Touch Monkey!
4. When life gives you malaria, make malaria-ade.
Otherwise known as making an Australian nurse your roommate, who will instruct you to take pills your own doctor said would cause blindness. Also, misery loves company, so make sure that there are others suffering with the same sickness, preferably two frat boys. Ayun recalls her travels in Tanzania, Rwanda, and Kenya and reminisces that the photos feel more memorable than the actual experience. Sometimes adventures take you to lessons learned instead of fond memories made.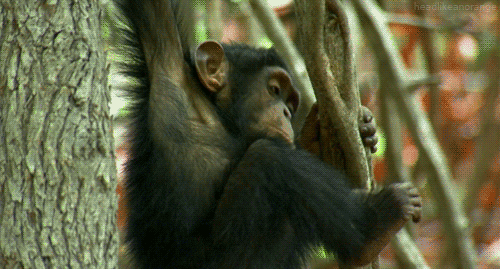 "Lots of mosquitoes bit me that first night in Tanzania, but this one was special. This one had a snoutful of malaria…that caused me to stagger across our campsite two weeks later like a lion-felled gazelle erupting at both ends."—Ayun Halliday, No Touch Monkey!
5. If "No Touch Monkey!" isn't clear enough, then you probably don't want to venture into the Monkey Forest of Bali alone and in the dark.
You might find an angry dog. Or two. Or six. Trying to crash a Balinese wedding to enrich her cultural experience, Ayun wanders into the Monkey Forest, where there are clear instructions not to touch the monkeys, but little instructions on what to do if met by an angry pack of dogs. She manages to escape by backing away slowly, but long story short, as she says, "Traveler can not return home with any stories if Traveler's throat has been ripped open for her on the journey."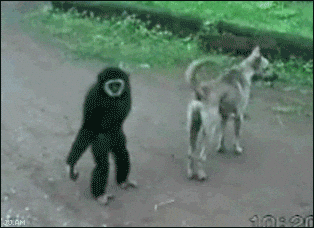 "That damn dog, couldn't he see I was no ordinary tourist? I was there because I wanted to learn more about his culture!"—Ayun Halliday, No Touch Monkey!
Learn from Ayun; get out there and explore. She proves that the worst thing that could happen sometimes ends up being (literally) one for the books!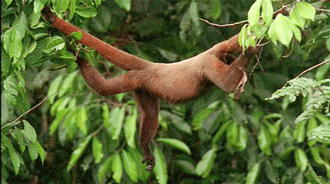 Grab your copy of No Touch Monkey! And Other Travel Lessons Learned Too Late, for some easy reading while you travel to your next adventure (or dream about your next adventure from the bathtub).
Image via ShutterNomad.
GIFs via Giphy, Giphy, Giphy, Giphy, Giphy and Giphy.
More from BUST.com:
5 Reasons To Love Elena Ferrante's Neapolitan Novels With All Your Feminist Heart
BUST's Favorite Reasons Why Jersey City Is Your New Fave Tourist Destination
Stunning Photographs Of A Tiny Village Where Girls Run Society