When I announced that I was getting married, one of the most common responses I heard was, "…but you're a feminist." It seemed few saw feminism and a wedding as marriage material.
In a video on The Guardian, British feminist Julie Bindel claims, "Marriage can never be a feminist act," and that "women should stop pretending that marriage is anything other than a tool for their own oppression." She essentially argues that the patriarchal abuse within the institution is so deep-seated in history and contemporary culture that there's no way to possibly reform or rescue it.
As The Feminist Bride, I don't deny marriage has been used in the worst ways to control and abuse women and other minorities, but it also doesn't mean the only solution is to euthanize it. Isn't the point of feminism to equip women and men with the tools to create healthier systems? Even Gloria Steinem, who once said in the 1970s, "You become a semi-non person when you get married," found it had changed for the better by 2000 to finally get hitched.
For the record, being a champion for men and women's equality does not exclude me from falling in love, from wanting to legally share my life with someone or from desiring to publically declare that love. Unlike Bindel's warning, feminism helped inform and protect me from my own marginalization and oppression. It helped me identify any residual sexism in wedding culture and empowered me to modify them in order to fit feminist goals.
I believe a feminist wedding is possible but it takes a lot of critical-thinking, a strength and willingness to go against the status quo, diligence and research. I will say this though; it is not enough to just be a feminist bride. What good is this type of consciousness in wedding planning if only one partner is on board with progressive change? I may have driven the feminist ideas that supported my own wedding, but it was imperative for my fiancé to be on the same page. If modern marriage ideally means equal partnership, why would I marry someone who didn't want to help reinforce literally and symbolically myself as his equal? The first step to a feminist wedding — make sure your fiancé is also a feminist.
 The first step to a feminist wedding — make sure your fiancé is also a feminist.
Most articles will approach the issue from a consumerist or aesthetic standpoint; for example, ditch the white wedding dress that used to represent a bride's virginity (PS: that's not the only reason it's white). Consumerism does create unfair gender binaries but it doesn't get to the crux of where most sexism in wedding culture lies. The root of the problem is in the traditions' social practices, which are distinctly heterosexual. For any LGBT readers out there wondering why my suggestions are written in a he/she manner, I think it's important to highlight how these assigned gender roles created an unhealthy, biased wedding culture in the first place. In order to modernize wedding tradition, everyone needs to recognize and address this problematic he/she split. In doing so, I hope to remove any obsolete and unnecessary gendering and make the structure of the traditions more neutral and accessible to all. So in order to make a wedding more egalitarian, I've outlined fifteen of the most gendered and sexist traditions with feminist suggestions for improvement.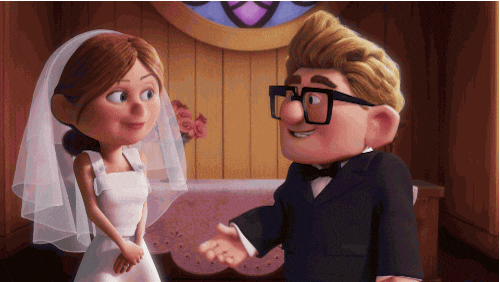 1. Proposing is an equal opportunity event: Men customarily proposed because they earned more (the wage gap), chivalry (benevolent sexism) and had higher social standing in order to control a woman's romantic fate. Sure, the wage gap still exists but there's no reason modern women need to sit idly by waiting for the question to be popped. Maybe if more women propose more would fill leadership roles in the boardroom and bedroom.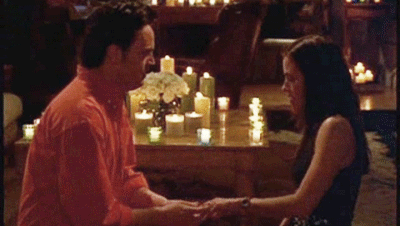 2. An engagement ring for all or no one: The fact that women only wear an engagement ring to show she's in a committed relationship is just one huge double standard. It's not even true wedding culture, it's consumer culture created by early 20th century diamond and advertising companies. I suggest fiancés wear their wedding bands on the right hand until the big day, or find an engagement ring for the asker too, or save some money by skipping this trinket entirely.
3. Pass on the bride's parents' permission: This ritual originated from when women were the property of men. Today, a woman does not need her parents' permission to marry no more than a man does. To maintain a sense of respect for one's elders and to modernize the tradition, a couple can seek both set of parents' support (not permission) individually or together or not at all.
4. Everyone pays for the wedding: A bride's family paying for most the wedding stems from the wage gap and the dowry/bride's price tradition (when families paid other families to take their income less daughter off their hands). A wedding is for everyone so the groom's side should be willing to equally contribute. Though one could argue since most adults have jobs and live independently, they should pay for their party alone.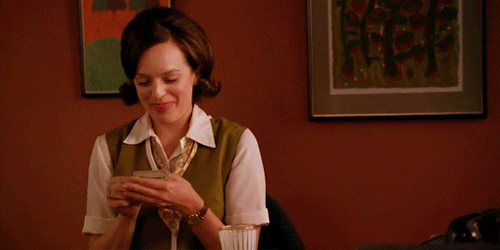 5. It's the groom's day too: Planning a wedding is no longer women's work, and it's certainly not just the bride's big day. If a wedding is about the union of two people, both should have an equal hand in planning it.
6. Invite men to the wedding shower: With only women giving the bride kitchenware, it sends the message that a married women's job is in the kitchen. The implication of her status as a 1950s housewife is hard to escape especially since men are typically excluded from such parties and gift giving. Today, men share the same responsibility in the kitchen as women, so it's imperative to invite them to the wedding shower too.
7. Have diverse wedding parties: I'm all for ladies' or guy's night out, but people have anatomically dissimilar friends. There's no reason a wedding party has to be homogenous.
8. Drop the terms bridesmaid (matron) or Maid (Matron) of Honor: These terms don't highlight the importance of a friendship, in fact, what they do highlight is whether or not your friend is married or single, i.e. whether or not she's had sex. While women should be free to have as much sex as they want, no irrelevant title should reflect her sexual status. Groomsmen are not labeled by whether they've had sex or their marital status — a big double standard.

9. Don't let your father give you away: Yet another tradition from when daughters were the property of men. A healthier solution is for both fiancés to be presented by all their parents, walk down the aisle together or independently.
10. Ditch the garter and bouquet toss: The garter toss is a blatant example of men's sexual privilege and the bouquet toss does not do the same for women. The bouquet toss also spotlights single women and singlehood as undesirable. Find a way to make the games similar without promoting the idea that marriage is better than singlehood; or don't play them at all.
11. Cut a rug with any parent: No one says you have to dance with the parent of the opposite sex.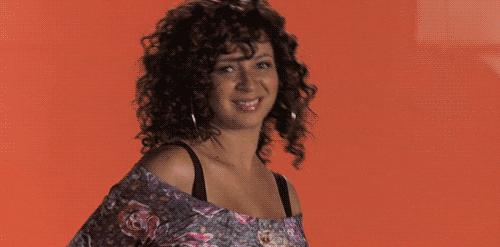 12. Name change is a two-way street: Reports vary, but taking his surname is the highest it's been since the 1970s — around 90%. About 8-10% of brides singlehandedly either keep their surname or incorporate his. Men who take a bride's surname or modify their own is so uncommon that the record of them doing so doesn't register on most studies. A lot of brides use "choice feminism" to justify taking his name, which is actually a feminist red flag. Society puts more value on men's surnames; a woman should know her surname has as much value as a man's and should be treated as such by both partners.
13. Ditch the term "Mrs." Contrary to popular belief; this is not a true term of respect. If it were, men would also have a term that indicated their relationship status change, but they don't. "Ms." is the equivalent of "Mr." it doesn't judge a woman by her marital or sexual status (unlike the terms "Miss" and "maiden name" too).
14. Replace the terms "husband" and "wife." The terms' semantics and history are not so squeaky clean, they're made dirty by centuries of gender inequality. Their gendering also probably contributed to the idea that marriage is only between a man and a woman — not great for the LGBT community. Spouse is a gender-neutral term; it's much cleaner and egalitarian than "husband" and "wife."
15. Don't let him carry you over the threshold: …unless you take a turn to carry him too. The tradition is nothing more than benevolent sexism, another relic of the wage gap and a superstition against bad luck. It symbolizes a man's ability to care for her "helpless" bride, even though she's perfectly capable of taking care of herself and him. 
Katrina Majkut (My' kit), a visual artist and writer in NYC, founded the feminist wedding lifestyle website TheFeministBride.com (Facebook, Instagram and Twitter). Mic Media identified her as one of four international artists starting a new chapter in feminist art, so feel free to check out her artwork too!
This post was originally published on June 29, 2016
More from BUST
19th Century Marriage Manuals And Their Disturbing Advice For Young Wives
The Fascinating History Of The Hope Chest